In the middle of Japan, Nagoya is located in between Tokyo and Kyoto.
The beautiful sea and mountain peninsula which spreads about 60km south of Nagoya is Minamichita.
It is a treasure trove of Japanese history and culture, delicious seafood, and mountaineering.
TRADITION AND THE MINAMICHITA PENINSULA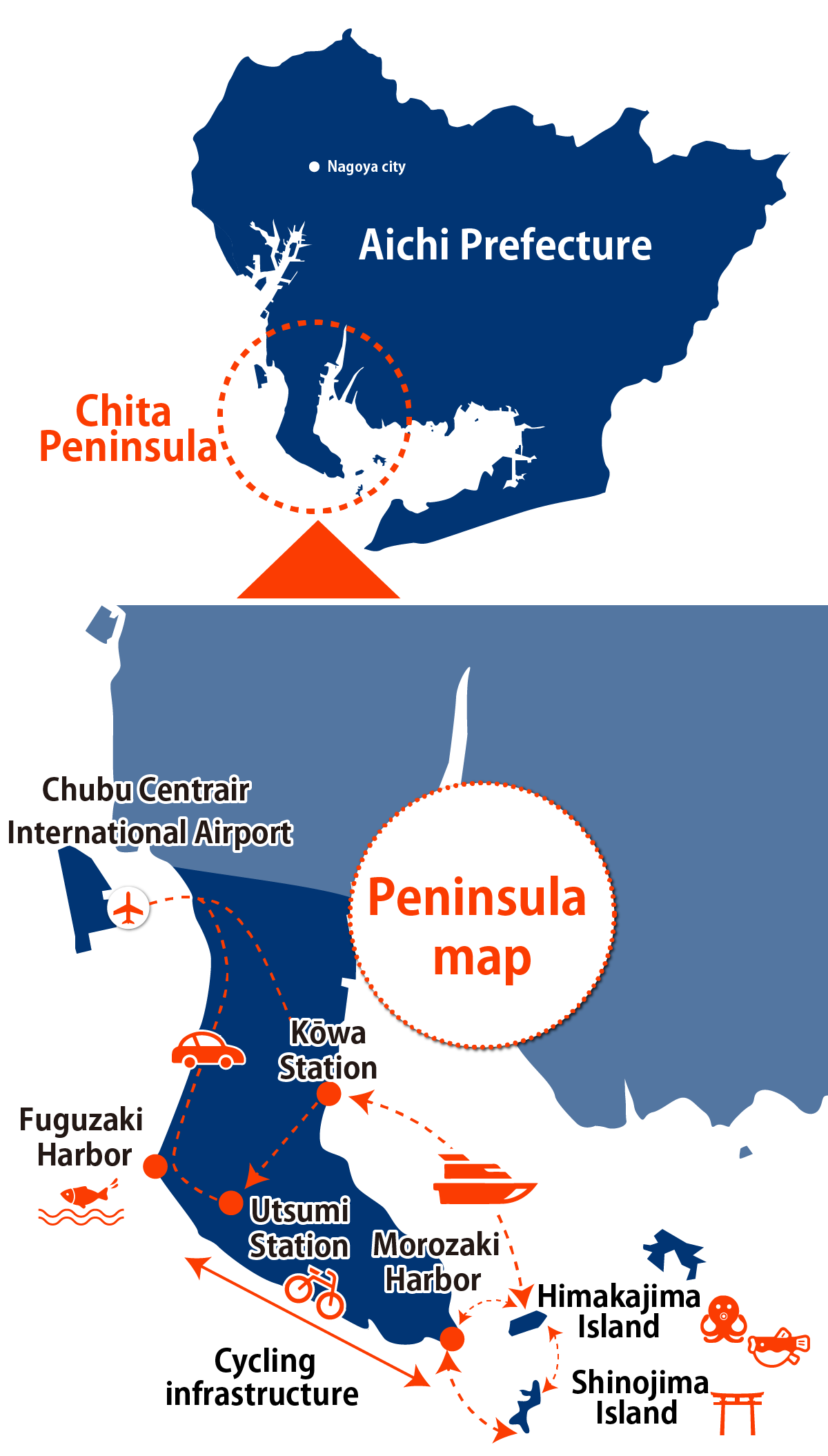 Minamichita is a region located 60km (40 miles) south of Nagoya,
and is made up of peninsula and islands.
Minamichita is located south of the city of Nagoya; the peninsula consists of Shinojima and Himakajima Islands.
The peninsula is one of the leading tourist destinations in the Aichi prefecture, a town with two faces of tourism and fishery. You can experience the essence of Japanese history and traditional culture such as Zen meditation at the Zen temple where history was carved and the atelier of a modelling artist.
Shinojima is a venerable island that celebrates the god leading to the Ise Shrine where mysterious traditional events are also held, including the ancient Japanese culture. The scenic island with the sky and the ocean weaving together is an old fisherman's town with the smell of home; you can see the fishermen who are overflowing kindness.
Himakajima is a popular place in Aichi where people go to eat delicious seafood dishes. It is the most popular island for tourists as well as residents in Aichi because they can enjoy not only high-class pufferfish food but also dishes like genuine sushi and octopus shabu shabu.
There are three sightseeing spots in Minamichita.
If you are travelling to experience tradition and culture, go to the peninsula.
If you want to go travel around an ancient mystical island, go to Shinojima.
If you want to enjoy and experience the seafood fortune, go toHimakajima.
What kind of trip will you experience this time?
For a new discovery trip, LET'S GO TO MINAMICHITA!
If you would like to actively seek Japanese history and traditional culture, we suggest using a rental car.
With a car, you can easily go around the peninsular history and traditional culture spots.
Please use a rental car from Centrair or Nagoya Station.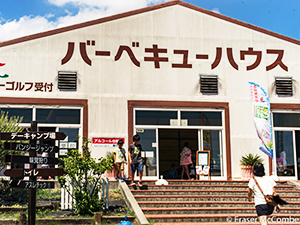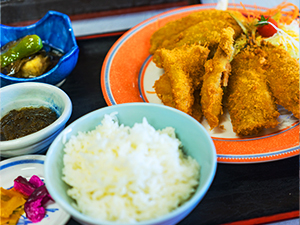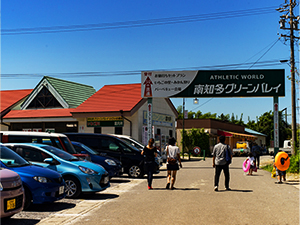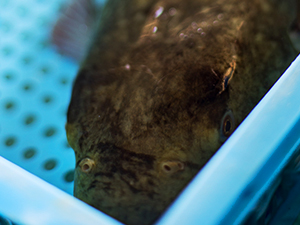 If you want to enjoy the magnificent view of Minamichita, bicycle rental is recommended.
The cycling course starting from the coast of Utsumi connects the coast of white sands with a pleasant sea breeze.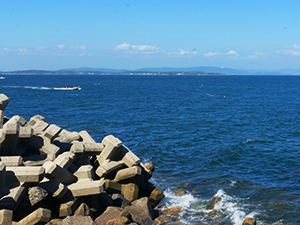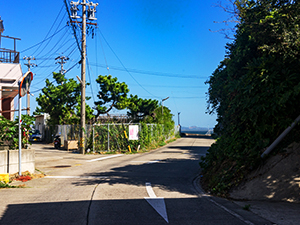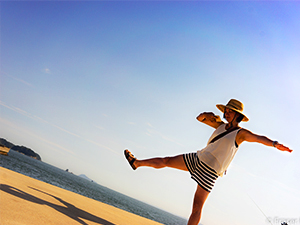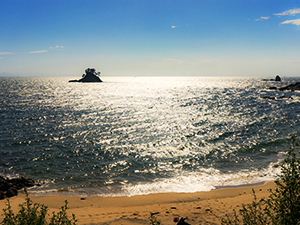 Floating in front of the peninsula are the islands Shinojima and Himakajima.
The feeling is already like paradise when you go for a leisurely walk with the taste of the sea wind.
Because the rental cycle is also substantial, it's easy to go around the island.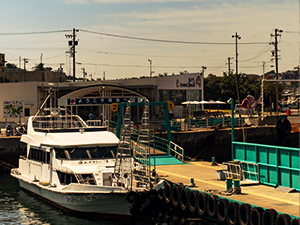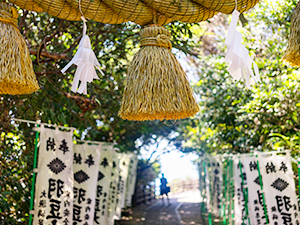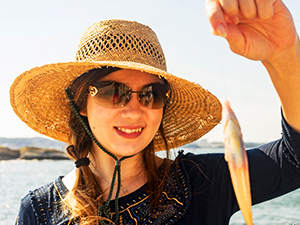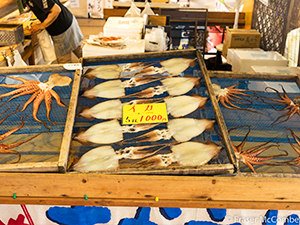 There are many ships, so you can board one anytime even without a reservation.
The charm of Minamichita is that it's possible that you can go all around the peninsula, Shinojima and Himakajima in just one day.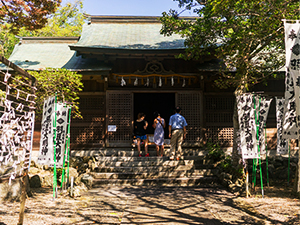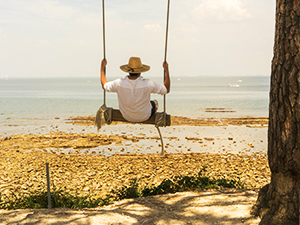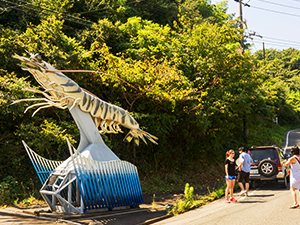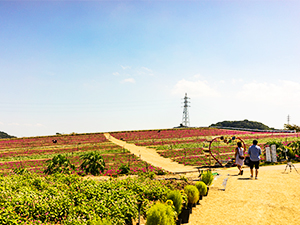 Easy to go from Centrair and Nagoya Station, a separate place of Japanese history, traditional culture and seafood cuisine.
Minamichita is waiting for you.
0
0
wpmaster
wpmaster
2016-11-24 07:13:17
2017-04-18 14:02:56
Visit Minamichita to enjoy Japanese history, traditional culture and seafood